Thermography Breast Exam at Body Technic Systems, Inc
Thursday August 18th from 10:00am-4:00pm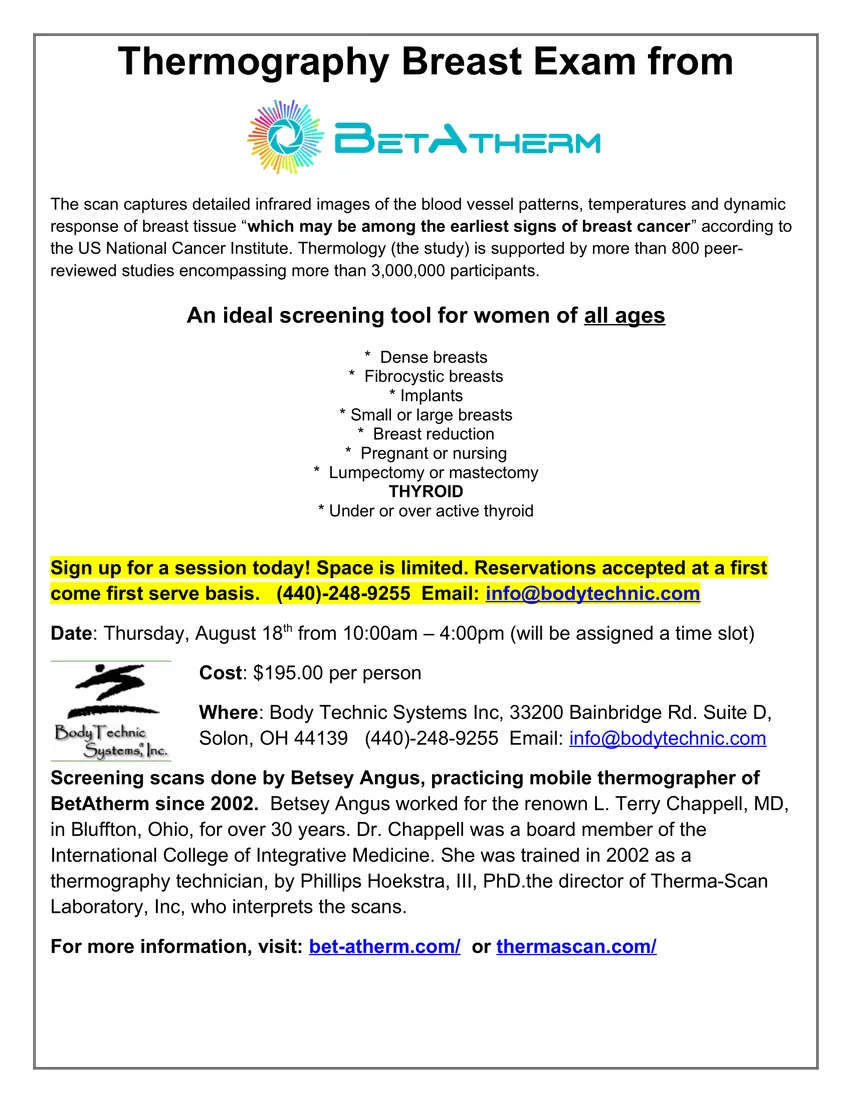 Astrology Presentation with Angie Agnoni at Body Technic Systems, Inc
Friday July 15th from 7:00pm - 9:00pm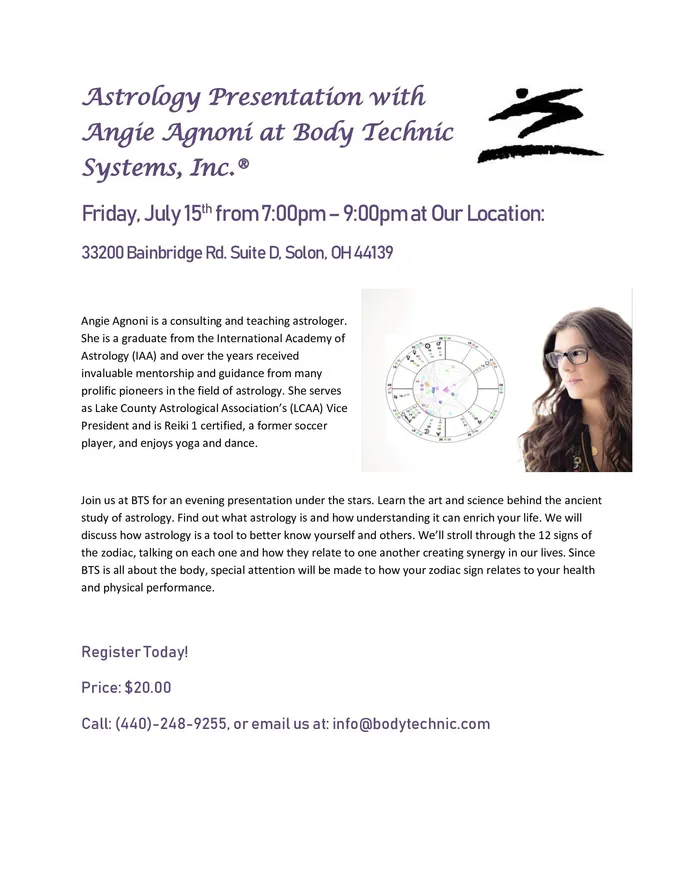 (440) 248-9255
[email protected]
www.bodytechnic.com

Register for All Courses Call 440-248-9255 and email
[email protected]
Example of Previous Workshops:
Foot and Ankle Function + Workout Course
When the foot hits the ground, everything changes. Achieve functional feet with an emphasis on posturing, weight bearing, reflexology, neural connection, strength of feet, and weight gain/loss effects.
$59
Face, Neck, Head, and Jaw Course
Improve function and movement with a focus on all of the senses. We will address hearing, temporal bones, vibration, eye sight, optical nerve irritation, teeth, neck muscles, tongue, and digestion in the mouth.
Two-day program - $75
W.A.V.E.S. Course with Dan Hogan
Variable exercise system instruction in the water with and without props, using body weight and water force for full-body, core and extremities strengthening.
One Class - $45
Both Classes - $65
All Three Classes $85