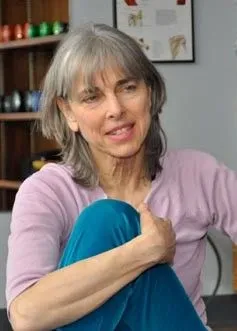 Body Technic Systems®, Inc., founded by Sunday Homitz, L.P.T., a licensed physical therapist since 1988, founded Body Technic Systems,®. Ms. Homitz uses an integrative systems approach to FULL FUNCTIONAL ACTIVITY. Physical therapist, personal fitness trainer and Pilates master-class instructor. Sunday established her Pilates school in 1990, The longevity of Sunday's Pilates school, 28 years, is due to classical and somatic/integrative work. Sunday, a life-long dancer and holds a BFA in Dance Performance and Pedagogy and is also a specialist in performance arts. She has been on the dance faculty U. of Akron for over 15 years. Sunday was the lead physical therapist for the Cleveland-San Jose Ballet and has worked with touring shows such as Disney's Newsies, Wicked, Phantom of the Opera, Cats, Flash Dance, and more.
Body Technic Systems®, Inc., is an international physical therapy and performance arts clinic.
The clinic offers:
specialized back, knee, hip, shoulder, and ankle rehabilitation services

fitness training

Classes offered include: Pilates, Gyrokinesis®, Yoga, Physioball, and Kinescape™ a revolutionary system of movement and strength training.. Body Technic Systems®, Inc. also offers a Pilates Teacher Training School.
Physical Therapy at Body Technic Systems®, Inc. is a dynamic, wellness-centered approach to outpatient rehabilitation. Using the latest technology and equipment from a variety of disciplines, Body Technic Systems®, Inc., offers custom-designed rehabilitation programs, conditioning, and maintenance regimens tailored to each client.


Additional Associates of the Clinic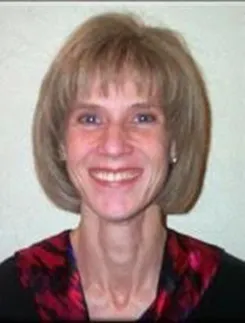 CAROL BAGLIA
Carol is a Registered Respiratory Therapist, who has worked with Body Technic Systems since 2004. She is an experienced Buteyko Breathing Educator and Trainer who coaches those with breathing difficulties to naturally restore efficient and effortless breathing without medications or machines. Buteyko Breathing is a technique to reposition and release blockages in the sutures in the skull and correct deformities specifically in the nasal region.
These life-saving techniques help with:
Sleep apnea to provide sound sleep

Reduce (stress) negative emotions states

Improve mental clarity and concentration

Strengthen the immune system – fewer colds, flu and infections

Boost energy and improve metabolism.

Detoxify and cleans Breathe easier with Carol Baglia, professional breathing coach. Stop symptoms, increase energy, sleep restfully. Healthy tip: 'Sick people breathe more; breathing more makes healthy people sick'.
---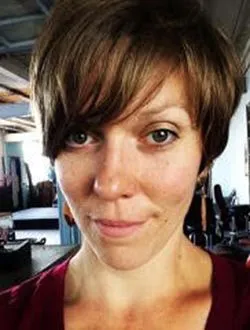 HOPE SCHULTZ
Hope Schultz is a Certified Pilates instructor/trainer, dancer and dance teacher. Focusing on training the body to move with balance and efficiency is one of Hope's main goals when working with clients. Hope uses her Pilates repertoire as well as her movement background to bring a stronger understanding between the body and mind connection for her clients. She works at assisting the client in preventing injury as well as conditioning to maintenance. Hope assists with strength training and proper posture alignment to provide years of healthy and happy muscles. As a professional dancer, Hope has performed and choreographed for companies here in Cleveland, including: SAFMOD Performance Ensemble, Morrison Dance and the Looking Glass Project.

---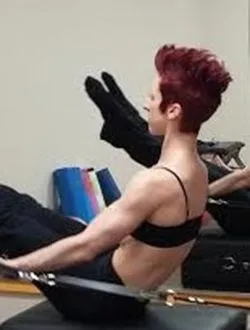 KELLI SANFORD, MFA,
Kelli is a certified Pilates Instructor, owner of PHYSIQUE KINETICS LLC., and Artistic/Executive Director; Real Edge Dance Company. Ms. Sanford offers personalized training in Pilates Reformer, Chair, Spine Corrector, and small Group Mat classes for individuals of all ages & needs such as senior citizens, dancers, athletes, bodybuilders, and fitness enthusiasts. Kelli Sanford received her Pilates training from Body Technic Systems, where she offers professional instruction that matches each client's physical needs & goals. Physique Kinetics will help strengthen core muscles (Abdominals/Back), improve body awareness, alignment, and sculpt all muscle groups. Pilates Training improves all aspects of physical movement and common, daily activities.
Ms. Sanford's Pilates training approach is customized for each client. It is straight forward, logical, and invigorating. Physique Kinetics' philosophy is about finding a physical and mental balance in strength, flexibility, endurance, and concentration that will produce optimal facility of the body. Ms. Sanford holds an MFA in Contemporary Dance from Case Western Reserve University, and is the founder and artistic director of REAL EDGE DANCE COMPANY. She is a Senior Lecturer at The University of Akron and in 2015 won the title of OVERALL MASTERS FIGURE CHAMPION at the NPC Natural Ohio Bodybuilding Competition in Lakewood, Ohio. Body Technic Systems works in close co-operation with Red Dance Center Studio to provide ongoing master-classes in dance movement.
---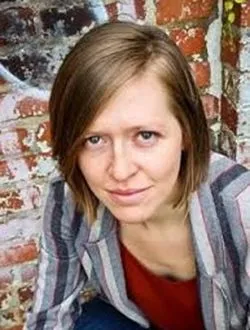 MOLLY ANDREWS-HINDERS
Molly joined Body Technic Systems after seeking holistic PT treatment for a recurring knee injury. Following her PT visits at BTS, Molly enrolled in the Pilates Teaching Training program, under the direction of Sunday Homitz, and has since become certified in Mat Pilates (Fall 2013) and Machine (March 2015).
She is a Cleveland-based professional actress, teaching artist, and musician, currently working primarily with Cleveland Public Theatre and The Musical Theatre Project. She attributes the success of her injury rehabilitation to Pilates, and cites the somatic practice as enriching her performance and teaching career as well. She is passionate about using movement, acting, voice, and music skills to connect to her community. She works at facilitate healing in self and others. She is a strong advocate of progressive social change through her work in performance art
---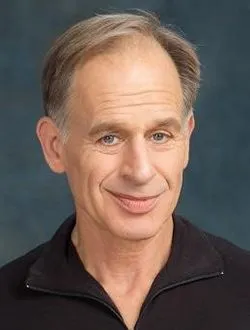 TOM EVERT
Pilates Instructor, who completed his Certified in Pilates Mat training at Body Technic Systems, Inc., in 2015. Breathe, centering, concentration, control, precision and flow are the fundamentals of both Dance and the Pilates Method of physical fitness. With the Paul Taylor Dance Company in NYC and as Artistic Director of DANCEVERT, Tom Evert established himself a world-class dancer in the mastery of these principles and is now extending this experience to all to create a movement lifestyle through one-on- one and class training in the Pilates Method. Through athletics, the study of human anatomy, Painting and sculpting figurative artwork, massage, performing, teaching, coaching, choreography and spiritual practice Mr. Evert has integrated this lifetime of experience into serving the wellness of individuals from all walks of life to align, elongate, strengthen and heal as a trainer in the Pilates Method. Do you want to improve your health, appearance, state of mind, and functionality? Then Choose it!
Put your attention on your posture and breath,

Avoid negative thoughts

and feel more! You will feel good instantly. So now stick with your commitment and do it all the time…moment to moment! Feel good all the time!

Strengthen the immune system – fewer colds, flu and infections
April 2015 – OhioDanceEvening Performance features professional companies and choreographers,and pre-professional companies. Each year OhioDance awards excellence in the field of dance. This year awards will be presented to Tom Evert, for outstanding contributions to the advancement of the dance art form and Karen King-Cavin, for outstanding contributions to the advancement of dance education. ( click here to read more )
Tom is enrolled in Body Technic Systems, Inc. Pilates Teacher Training Program.
"Tom Evert is an excellent presenter. His ability to relate the techniques of basic movements to athletic skills provided the teachers with a new knowledge in the area of the physical education discipline". (Professional Development workshop for teachers)- Leonard B. Jackson, Supervisor, Health/ Physical Education, Interscholastic Athletics. Cleveland Public Schools
"I have had the extraordinary pleasure of working with Mr. Evert, who during the course of our project, distinguished himself as a superbly talented movement artist, a sensitive and collaborative colleague and an outstanding teacher. Michelle J. Wogaman, Program Director, Paths to Peace: Legacy Projec
---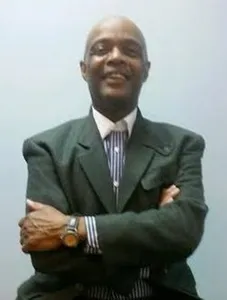 TED INGRAM JR., RDN, LDN, CPT –
Integrative Clinical Nutritionist for JM Nutrition, Inc., and Block Integrative Cancer Treatment Center, Chicago, with Dr. Block, who started the Cancer center. Ted works with a number of physicians whether it's patient care or organic food development programs.As of spring 2015 Ted has been presenting at Body Technic Systems, Inc. and has been doing nutrition seminars in June, October 2015 and March of 2016. Ted also gives nutrient and consultations with his clients by Skype, phone, and individual appointment. Ted has had a hand in many celebrities' nutrition such as Oprah Winfrey, comedian and producer – Lily Tomlin, Dr., John McDougall, M.D., Ellen Burstyn, actress, Dr., Cass Ingram, M.D., "Eat Right or Die Young". Food sustainability and good nutrition continue to be paramount in his endeavors.
---
Sean Kennedy
Sean has a enjoyed a passion for fitness via weightlifting, sports, martial arts, and good nutrition habits since adolescence. He has practiced a vegan/vegetarian diet for nearly 20 years and has over 10 years of experience in a variety of martial arts including: American Kempo, Judo, Kali Stick & Knife Fighting. As a fitness professional of 10+ years as well as a certified Pilates Instructor with Body Technic Systems, Inc., he combines his knowledge of Pilates, martial arts, and good nutrition habits to help those who want to move and feel better by developing core strength, losing weight and improving flexibility.
---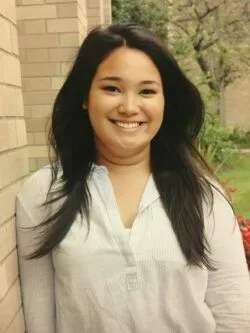 Maria Witt
Maria Witt of Berea, Ohio, began movement training 16 years ago, starting with her dance education at Cleveland Dance Academy where she studied jazz, lyrical, ballet and Pointe. She continued her movement education at The College of Wooster where she learned modern dance and choreographic techniques under the direction of Kim Tritt. Maria graduated cum laude with a Bachelor of Arts in Theatre and Dance at The College of Wooster. During her time at Wooster, she performed, choreographed and designed lighting for many dance concerts. An internship in June 2015 introduced Maria to the world of Pilates. She soon earned her mat and machine certification from Sunday Homitz, LPT at Body Technic Systems, Inc. in Solon, Ohio. Maria will attend Walsh University's Doctorate of Physical Therapy program in August 2018.
---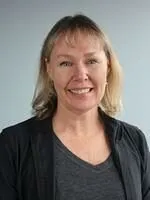 Jeanette Modie
Jeanette joined the BTS staff in August 2016 after training with Sunday Homitz and becoming certified in Pilates mat instruction. She spent 30 years as an educator and now enjoys personalizing instruction specific to her clients fitness needs. She is continuing her training at BodyTechnic Systems to become certified in Pilates Machine and teaches a Pilates mat class at BTS on Saturdays



---
Randall W. Gibson, M.Ed., LMT

http://gibsonmassotherapy.com
https://www.polarityhealthcare.com

Randall W. Gibson is the founder and director of Polarity Healthcare. Randall has been a licensed massage therapist since 1982 and was on the faculty of the National Institute of Massotherapy in Akron, Ohio for over twenty years. He is certified in Neuromuscular Therapy, Shiatsu, Polarity Therapy and Craniosacral Therapy. Randall also taught classes in Touch For Health Kinesiology for over 30 years. He is a former chairperson of the American Polarity Therapy Association's education committee and now runs Gibson Massotherapy in Fairlawn, Ohio.
---
Alice Blumenfeld
Artistic Director & Founder


"Flamenco has brought vibrancy to my own life and I want to share the capacity for joy and personal growth that flamenco offers with as many people as possible." - Alice Blumenfeld, Artistic Director


With over 17 years experience in flamenco, Blumenfeld brings her expertise and her passion for flamenco to ABREPASO. Blumenfeld is a United States Presidential Scholar in the Arts, a Fulbright recipient in dance, a YoungArts Silver award winner, and an Ohio Arts Council Individual Excellence awardee for choreography (FY 20).
Blumenfeld fell in love with flamenco at age 12, and since then it has been the driving force in her life, founding ABREPASO Flamenco in 2016. She previously served as dance faculty at Oberlin College and Cuyahoga Community College. Studying at the National Institute of Flamenco in her native Albuquerque, NM, she quickly became the soloist with their semi-professional company, Alma Flamenca, with tours across the Southwest.
She has toured nationally with Flamenco Vivo Carlota Santana and performed as a soloist with their New York-based company. Blumenfeld has performed internationally in Germany and Spain.
As a freelance performer in the U.S., she has performed coast to coast as a guest artist with many of the preeminent flamenco companies in the U.S., gaining diverse experiences and creating her own style in the process. Blumenfeld has performed with Grammy Award winner Hernán Romero, Nélida Tirado, Forever Flamenco, EntreFlamenco, Jácome Flamenco, Pasión y Arte, the American Bolero Dance Co., among others.

https://www.abrepaso.org/what-...


---
Tim Loomis
founder
At The Silent Mind, we believe martial art training is a means of self-development as much as it is a means of self-defense. We know from our 50+ years of teaching experience that martial arts transforms lives by instilling confidence, self-respect, responsibility, and most importantly self-esteem. Our goal is to enhance the lives of our students through physical fitness, self-defense, and a quieter mind.
https://www.thesilentmind.com/
---
Rose Rife
Rose Rife is a Pilates mat instructor since completing the BTS teacher training certification in Spring of 2021. She is a Columbus, Ohio native, but relocated to the Cleveland area to study psychology at John Carroll University. She will be continuing her education at Cleveland State University while teaching Pilates mat classes at BTS on Saturdays.
---
Angie Agnoni
Angie's approach to physical wellness is through the emotional body. If you clear your emotional blocks, healing in your physical body can occur. To quickly address emotional barriers, she uses the knowledge of astrology to navigate through positive and negative growth patterns so you can create better balance in mind, body and spirit.

Angie is a consulting and teaching astrologer. She is a graduate from the International Academy of Astrology (IAA) and over the years received invaluable mentorship and guidance from many prolific pioneers in the field of astrology. She served as Lake County Astrological Association's Vice President from 2019-2023 and is Reiki 1 certified, a former soccer player, enjoys yoga and dance. www.paradoxastrology.com